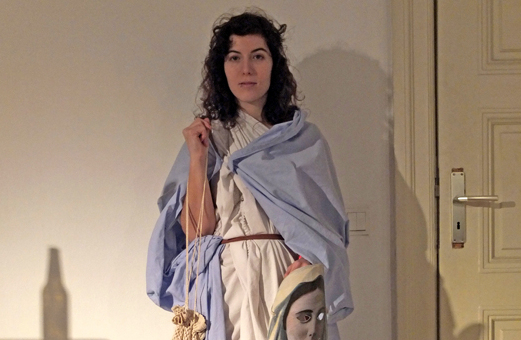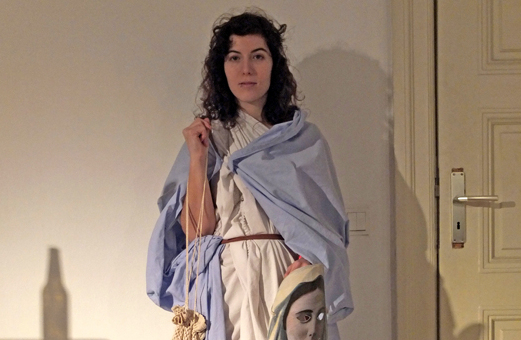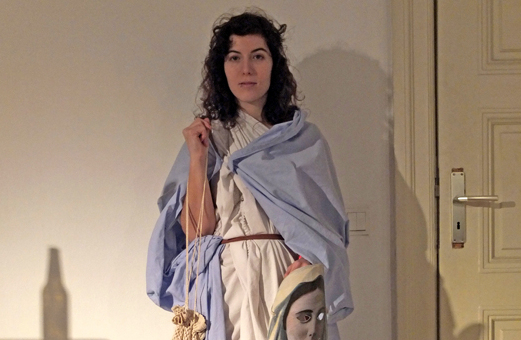 Marieta Campos Gisbert wurde 1984 in Valencia geboren. Nachdem sie 2007 ihren Bachelor Abschluss in Kunst an der Polytechnischen Universität von Valencia erlangte, lebte und studierte sie für einige Zeit in Athen. Derzeit koordiniert sie das Atelier der Thikwa-Werkstatt für Theater und Kunst, eine Werkstatt für die künstlerische Professionalisierung von Menschen mit Behinderung in Berlin. Marietas Kunst strahlt positive Energie aus.
Wann: 04.- 06.11.2016
Titel der Arbeit: "Eine Woche mit Melek im Krankenhaus."
---
Marieta Campos Gisbert was born in Valencia in 1984. After she earned her bachelor's degree in art at the Polytechnic University of Valencia, she lived and studied in Athens for some time. Currently she coordinates the studio of the Thikwa-Workshop for Theater and Art, a workshop for the artistic professionalization of persons with a disability in Berlin. Marieta's art radiates positive energy.
When: 04.- 06.11.2016
Title of artwork:  "Eine Woche mit Melek im Krankenhaus."