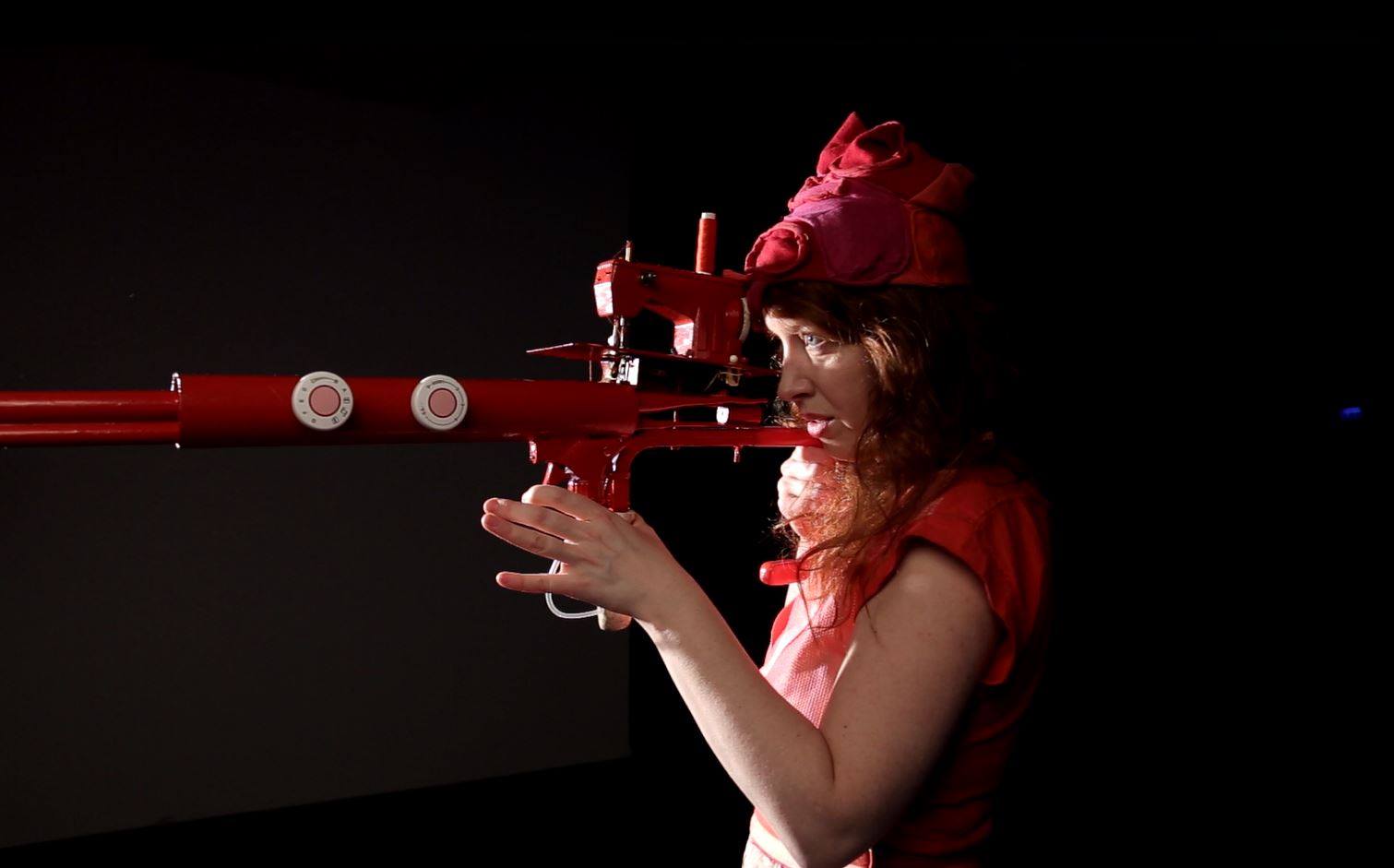 In Stephanie Müllers Projekt rag*treasure treffen Bildende Kunst, Performance, Experimentalmusik und Sozialwissenschaften aufeinander. Auf das Studium der Kommunikationswissenschaft, Soziologie und Psychologie an der LMU München, folgte ein Aufbaustudium an der Akademie der Bildenden Künste. Im Rahmen von künstlerischen Projekten, Fachaufsätzen und Lehraufträgen setzt sie sich mit kommunikativen Prozessen auseinander, dem darin immanenten Ringen um Verständnis und dem Aufbrechen sozialer Normen und Barrieren.
Wann: 04.-06.11.2016
Titel der Arbeit: "Scheuklappen Deluxe"
Flachware // Beisspony // rag*treasure 
---
In Stephanie Müller's project rag*treasure, fine arts, performance arts, experimental music and social sciences converge. Following her studies in communication science, sociology and psychology at the LMU in Munich, she went to do postgraduate studies at the Academy of Fine Arts. In art projects, scientific papers and as part of teaching assignments Stephanie deals with the subject of communicative processes and their immanent struggle for comprehension, as well as breaking down social norms and barriers.
Wann: 04.-06.11.2016
Title of artwork: "Blinkers Deluxe"
Flachware // Beisspony // rag*treasure