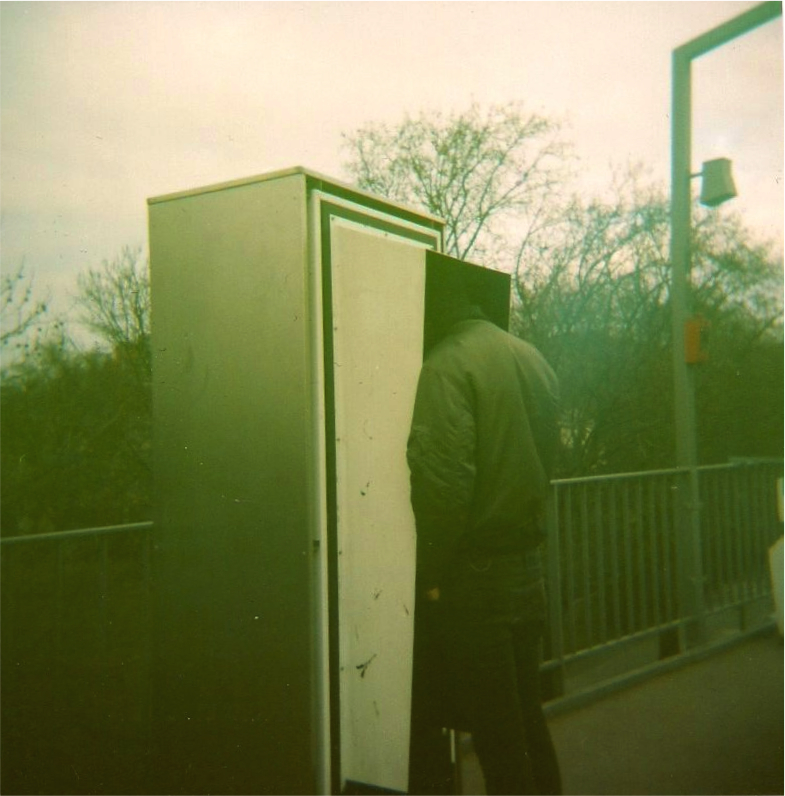 … wie kam es dazu, dass wir, ein loser Zusammenschluss an Menschen überlegt haben, ein Kunstfest in Berlin zu veranstalten. Nun ja, es fing alles an einem Abend in einem Café in Friedrichshain an. Ein alltägliches Gespräch führte zur Einsicht, dass es nicht mehr zu ertragen sei…dieses Hetzen…dieses Zwingen…diese Ruhelosigkeit…
"Schritt für Schritt geht's immer weiter, für dich und mich, für dich und mich. Hier ist dein Weg und ich geh ein Stück mit…So oft hier rein und da raus und es heisst so schön, komm mach, was draus! Aber was? Ist das Bewusstsein 100% eingestellt, ist der Gehirntransfer wohl Gold wert. Doch heute ist die Frage für mich mal, wo ist der Sinn und wo ist das Ziel, vielleicht einfach nur schnell weg von hier und so machen, dass man es schafft und so gut es geht ein schönes Leben macht. irgendwohin wo es das gibt und man die ganzen Maschinen-Menschen abkriegt. Einfach machen, so dass man es schafft und sich so gut es geht ein schönes Leben macht. Auch wenn es Flucht bedeutet. Könnte sein das man da richtig liegt! Leben!? Wie geht das eigentlich? Der Sinn, das Leben leben!" (Yage)
Und daraus entstand die Idee ein Kunstfest ins Leben zu rufen, das die Flucht als Handlungsnotwendigkeit denkt. Der nachfolgende Text ist das Ergebnis unserer Gedanken. Eine Interpretation, die den KünstlerInnen und ReferentInnen dazu dienen soll, ihre Beiträge für das Fest im November zu gestalten.
"Beschleunigte Irrelevanz als Ausdruck einer Gesellschaft, die im Zwange ist. Im Zwang der Verwertbarkeit, im Bann der Individualität. Die Quantität ringt die Qualität zu Boden und schreit nach Originalität und Innovation. Als Ergebnis eine Variation der Versionen und die Wahrnehmung einer Retroprojektion. Die Freude versteckt sich. Das Schöne hat seinen Selbstzweck verloren. Und der Narzissmus erblüht in modrigen Farben. Ein Selbstbetrug, der uns vergessen lässt, dass unser Auftritt in diesem Leben nur eine tragische Komödie ist. Flucht als Notwendigkeit und dabei Genuss eines hoffnungslosen Entkommens. Nur für einen Abend, eine Nacht, wollen wir naschen, von der Schönheit der Dinge, wollen uns am Gefühl der Zwanglosigkeit sättigen bis der Morgen graut. "
Wir möchten noch darauf hinweisen, dass die Idee unseres Festes nicht im Zuge der aktuellen Geflüchteten-Situation entstanden ist. Wir sprechen im Falle unserer Kunstveranstaltung von einer Flucht vor gesellschaftlichen Verhältnissen, von einem kritischen Widerspruch, von einem Moment des Ausgeliefertseins. Auch wenn sich die Begrifflichkeiten zeitweise auch auf die Lage und die Umstände der Geflüchteten anwenden lassen, so möchten wir klar formulieren, dass es unterschiedliche Dimensionen der Flucht gibt und diese nicht auf der gleichen Ebene verhandelt werden dürfen. So muss in Qualität und Notwendigkeit auf spezifische Weise differenziert werden.
Zudem sei abschließend noch zu erwähnen, das folgende Dinge auf unserem Festival unerwünscht sind: Rassismus, Sexismus, Antisemitismus, Antiziganismus und Nationalismus.
...the English language version is below...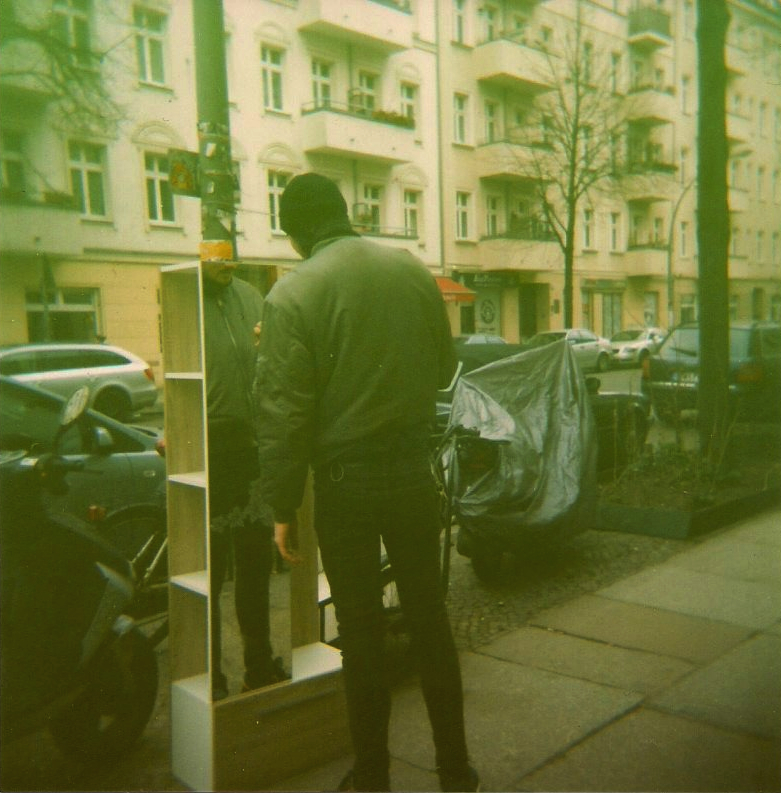 ...how did it come into being that we, a loose association of people, started to think about organising an art festival in Berlin? Well yeah, it all began on one night at a café in Friedrichshain. An ordinary conversation about everyday life lead to the shared understanding, that it's not bearable anymore. All this hustling, the compulsion, the restlessness.
"STEP BY STEP, IT GOES ON AND ON, FOR YOU AND FOR ME, FOR YOU AND FOR ME. THIS IS YOUR PATH, AND I'LL WALK YOU A LITTLE WAYS. IN AND OUT ALL THE TIME, AND THEY SAY, IT'S SO NICE, GO MAKE SOMETHING OF IT! BUT WHAT TO MAKE OF THIS? WHEN CONSCIOUSNESS IS 100% SUSPENDED, SECRET TRANSFERS SEEM TO BE WORTH THEIR WEIGHT IN GOLD. BUT TODAY I ASK, WHAT'S THE POINT AND WHAT'S THE OBJECTIVE. MAYBE JUST GOING AWAY FROM HERE AND DOING IT FAST. DOING IT TO BE ABLE TO MAKE IT AND TO BUILD A GOOD LIFE, AS GOOD AS POSSIBLE. SOMEWHERE, WHERE THAT'S AN OPTION AND WHERE ONE CAN GET RID OF ALL THESE HUMAN MACHINES. JUST DOING IT TO BE ABLE TO MAKE IT AND TO BUILD A GOOD LIFE, AS GOOD AS POSSIBLE. EVEN IF IT MEANS TAKING FLIGHT (AUCH WENN ES FLUCHT BEDEUTET), IT'S STILL POSSIBLE THAT IT'S RIGHT. LIVING LIFE!? HOW DOES THAT WORK ANYWAY? THE POINT IS TO LIVE IT.

(Yage)
And from that arose the idea to launch an art festival, which views flight as a necessary action. The subsequent text is the result of our thoughts. It's an interpretation, which is meant to serve the artists and speakers as an inspiration for creating their contributions to the fest in november.
"ACCELERATED IRRELEVANCE AS EXPRESSION OF A COMPULSIVE SOCIETY. UNDER THE COMPULSION OF USABILITY AND SPELLBOUND BY INDIVIDUALITY. QUANTITY PULLS QUALITY TO THE GROUND AND SCREAMS FOR ORIGINALITY AND INNOVATION. AS A RESULT THERE IS A VARIATION OF VERSIONS AND THE EXPERIENCE OF A RETROPROJECTION. JOY IS IN HIDING. BEAUTY HAS CEASED TO BE AN END IN ITSELF. AND NARCISSISM BLOSSOMS IN MOLDY COLORS. A SELF-DECEPTION WHICH MAKES US FORGET THAT OUR APPEARANCE IN THIS LIFE IS JUST A TRAGIC COMEDY. TAKING FLIGHT AS A NECESSITY AND THE PLEASURE OF A HOPELESS ESCAPE. JUST FOR ONE NIGHT. FOR ONE NIGHT, WE WANT TO NIBBLE ON THE BEAUTY OF THINGS AND WE WANT TO EAT OUR FILL OF FEELING UNCONSTRAINED."
Because the german word Flucht has multiple meanings – including taking refuge – we want to point out, that the idea of our fest is not related to the current situation of refugees in europe. When we speak about taking flight or escaping, we always mean escaping society's conditions, which is associated with critical opposition as well as the feeling of being at the mercy of circumstances. So although it might be partly possible to use the same terminology to describe the situation of the refugees, we want to make clear, that Flucht has many different forms and dimensions, which are not interchangeable and have to be approached seperately, taking different levels of quality and necessity into account.
In addition we want to mention that our festival will not be a space for acts and expressions of racism, sexism, antisemitism, antiziganism and nationalism.